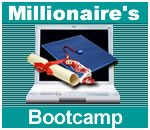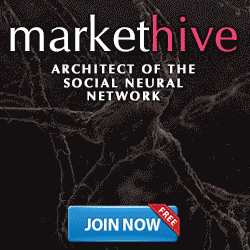 Opportunities
»
Free Associate Membership
Products and Services
»
Super Solo Ads
»
Extreme Traffic Pack
»
12 Memberships FREE for LIFE
Free Stuff
»
Internet Marketing For Newbies
Free Traffic Packages
»
500,000 Mega Ad Credits
»
Promote To ONE Million
Brought To You By:
Celena Barton, TC101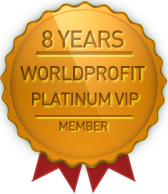 Published by: Celena Barton on 27-Jan-20
Need some help to get your online business going?
NOTE: This blog post is a shared article. The author is Mr. George Kosch of Worldprofit:
----Beginning of Shared Article----
Need some help to get your online business going?
I'm George Kosch, your Bootcamp Instructor, coach, mentor, tech geek and partner in success.
Friday mornings I provide one hour of online interactive training.
Next Training Session: Friday, January 31, 2020. 8:00 AM CT / 9:00 AM ET
In these training sessions, I show you on screen
what you need to know and do to earn online by promoting Worldprofit services

how to use the tools available from Worldprofit to grow MULTIPLE streams of income now and for YEARS to come

how to take advantage of the resources available to you as a Worldprofit Member, to GROW sales in your OTHER affiliate programs.
we share with you what we know works based on 25+ years of expertise.
Follow along as I teach you everything you need to know about marketing online so you don't make costly mistakes, save yourself time and frustration by focusing only on what will generate results.
This training is 100% about YOU.
The purpose of this training is teaching you how to grow your own successful online business.

Help NOT Hype is what you get in Worldprofit's online LIVE weekly training.
If you can't come to the LIVE training session, we also RECORD the sessions so you can watch the recorded version later at a time convenient for you in your part of the world.
Reading this and not yet a Worldprofit Member?
Try us out by getting a free Associate membership at https://www.worldprofitassociates.com
Silver and Platinum VIP members access the training from within your member area in the Training section, or use the link in the Message Center, of the link emailed to you in the Bootcamp Newsletter on Friday morning.
--
Who is George Kosch?
I'm one of the co-founders of Worldprofit and your personal trainer and coach to help you grow your own profitable online business. What I offer you is 25+ years of experience as an online marketer. What you get in your Silver membership was built mostly by me and my team. Yes, I'm a computer programmer too. Since I've been an online marketer myself for so many years, I know what works and what doesn't work. I've carefully included in our popular Silver Membership valuable tools, powerful software, and REAL verifiable traffic - all for one purpose to help support the growth of your online business and INCOME now and for years to come.

I developed Worldprofit's online Home Business and Affiliate Marketing Bootcamp Training based on my military training in the Canadian Air Force. I was a Jet Pilot and taught students how to fly high-performance aircraft. The military training style is disciplined, focused, step-by-step, task and goal-oriented and that's the solid integrity base I bring to you in my online training program. When I retired from the military I became an entrepreneur. I started my own online business on a kitchen table back in 1994, and now I help others do the same by sharing what I know works because I have done it - and I still do it - every day.
Hope to see you at my training Friday, Jan 31, 2020.
----End of Shared Article----
Thanks for reading!
Make it a Great Day!
---

Karatbars • FreeBitco.in • Coinbase
Healthy Coffee! • Whole-Food Supplements • High-Quality Essential Oils